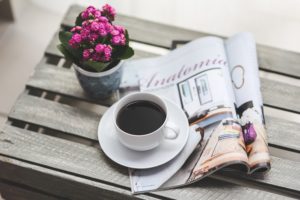 Assisted Living – Six Great Things
Assisted Living? What is it? Generally, assisted living is a term used for a retirement community that provides care and some daily living help. Assisted Living communities consists of apartments for seniors with physical impairments or mild cognitive impairments. The level of help offered in Assisted Living is tailored to each individual resident, so that residents may have maximum independence. This is for adults who cannot or choose not to live independently because of health needs. Because of this, Assisted Living includes trained caregivers available 24 hours per day and Licensed Nursing up to 24 hours per day. Read on to learn six more great things about Assisted Living.
Trained Caregivers
Trained Caregiver Services consist of personal care services, including help with bathing, dressing, toileting, etc. They may also be trained to help administer medications or give scheduled reminders and assistance to those who can take medications on their own. Caregivers also monitor resident activities, because they seek to ensure ones health, safety, and well-being. Some Assisted Living Communities may help with arranging medical, health, and dental care services.
Assisted Living Dining Services
Dreaming of the day where you can eat well and not be responsible for all the cooking? This is it! Assisted Living Communities provide three meals a day. Most places strive to serve a variety of fresh fruits and vegetables, as well as freshly cooked meals. Many buildings provide a private dining where you can reserve a time to invite friends to dine with you.
Healthy Lifestyles
Seniors often maintain better health in an assisted living community than they do alone in their own house. This is because of more options available. For example, there may be activities catered to your mobility or pace. Also, some assisted living communities provide treadmills and/or weights in an exercise room. Also, there may be walking trails around the community. As mentioned earlier, Assisted Living communities strive to prepare healthy and fresh food for three consistent meals per day.
Social Life in Assisted Living
For many people who move to an Assisted Living Community, their social life improves! This is important to your health. The National Institute on Aging says that… Several research studies have shown a strong correlation between social interaction and health and well-being among older adults and have suggested that social isolation may have significant adverse effects for older adults. Take note to consider community living, whether assisted or independent, if you are isolated from daily interactions.
In Assisted Living communities there are usually a commons area so that residents can gather for TV viewing, playing games or enjoying a coffee together. Sometimes special movie times are arranged for the community residents to watch in an in-house theater. In addition, there are planned outings for shopping or recreational trips. This is a huge bonus if you are no longer driving! Again, many of these communities have private areas where you can schedule a time to host social gatherings outside of your apartment. Of course, you may also choose to spend your social time in the spaces of your own apartment.
Assisted Living as Your Home
Assisted Living Communities strive to provide a setting which one can call home! Many are like an upscale apartment building. Therefore, you can set up the room with favorite décor and furniture. Consider photos, bed, couch, and entertainment media to make it yours. Rooms usually include a small living area and a kitchen space for a microwave and sink. Most communities offer a private bathroom and a small bedroom. In contrast, some offer studios where the living area and bedroom are in one room. Do you like to host gatherings? You may invite relatives or friends to your apartment. Also, you can visit in one of the comfy private areas in the community. Many communities even allow pets to join you in your assisted living adventure!
Finding Appropriate Assisted Living
If you would like to talk over these issues and develop a plan for future or current transitions, see a list of our local housing communities and their contact information: Assisted Living Communities
Christine Blankenship
Copyright © 2019 Vibrant Senior Options, LLC