Making Everyday Meals a Special Occasion
Article contributed by Skagit Food Co-op | written by Leigha Staffenhagen  – Published in Fall, 2020 Edition of Vibrant Senior Options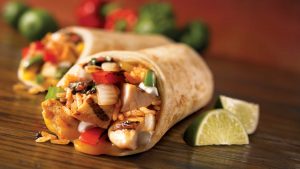 When you think of a special occasion, you might envision Christmas dinner, an important anniversary, or a milestone birthday. And surrounding those occasions is probably some really good food and even better people. Those big celebrations are a great excuse to gather and enjoy delicious food, but in times where we're finding joy in the little things, it's worth noting that every meal is a chance to create a special occasion. Here are some fun, creative ways to transform everyday meals into something extra-ordinary.
No matter the occasion, setting the table can bring a whole meal together in a way that feels celebration-like. Even a simple weeknight dinner can be made more fancy, cozy, or romantic with just a few touches.
An easy, impactful way to elevate your tablescape is with beautiful blooms or a centerpiece. Whether it's a late fall bouquet or early-spring daffodils, there's something so gratifying about putting fresh flowers out. If flowers aren't your cup of tea, you can create a centerpiece using candles, potpourri, or even some gourds.
Or, turn your table into a giant charcuterie board! Who wouldn't want to take a seat in front of a big spread of meats, cheeses, fruits, nuts, and delectable preserves?
Enjoy a Local, Homemade Dinner
The food you choose can also make a meal more memorable. Sure, pre-packaged this-or-that is easy breezy, but getting back to the good ol' days feels… good: old fashioned meal prep using ingredients grown locally or in your own garden! Taking the time to handcraft a meal is an ode to the people who produced the food and an act of love for the people consuming it. Not to mention, local foods are fresher, healthier, more delicious, and a great way to support your community.
Stepping outside your usual meal routine is another way to add some flavor, if you will. Mixing it up is easy! Do you daydream about visiting places known for their cuisine? Try mapping out a week of meals with each night taking you to a new destination. Think Indian curry one night, traditional Italian lasagna the next, and Pad Thai to round out your adventure; it's like taking a vacation in your kitchen. How special is that?
Or maybe you have a drawer of recipes you've saved from magazines or your family cookbooks that you haven't tried lately, or ever. Dig up a few to try something new!
Get Some FaceTime with Your Family
More than the food, the company is what makes get-togethers meaningful. But with grown children, family that's out of town, or a heap of other factors, it's not always possible to gather in person. Why not invite them to a meal via FaceTime? It could be weekly, monthly, or just every-once-in-awhile, but regardless of frequency, those shared family meals are a true special occasion worth celebrating. And now more than ever, we need more laughter, smiles, and special (Face)time with the people we love.
Other Articles by Skagit Food Co-op