Contributed by Kaaran Anderson RN, Geriatric Care Manager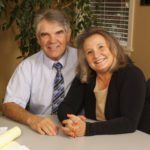 Geriatric Care Managers focus on a client centered care approach to assisting those who are aging and/or those  facing chronic illness. Their role is to facilitate and advocate, while connecting clients and families with services, support, and education. They provide tools and information to help make the best informed decisions about the available options for each unique situation. Some of the services that Geriatric Care Managers can provide are listed below.
Assessment and monitoring
Family caregiver support
Education and advocacy
Housing options: Transitioning to or from home and assistance with determining the appropriate living situation.
Navigating through Long term Care Insurance policy activation
Working with healthcare professionals to coordinate care.
Geriatric Care Managers are educated and experienced in elder care issues, and they provide care management for their clients and their families. They are educated  in various fields of human services: social work, nursing, gerontology, physical and /or occupational therapy. Using the services of a Geriatric Care Manager will provide oversight and advocacy while giving clients and/or families the tools, information and guidance to make informed decisions about their care options. Learn more about Geriatric Care Management or inquire about services for you or a loved one here: Learn More