Article on Medicare Wellness Visit contributed by Dr David M. Escobar, DO, FAAFP of Skagit Regional Clinics, and was and first published in Vibrant Senior Options Resource Guide, Fall 2019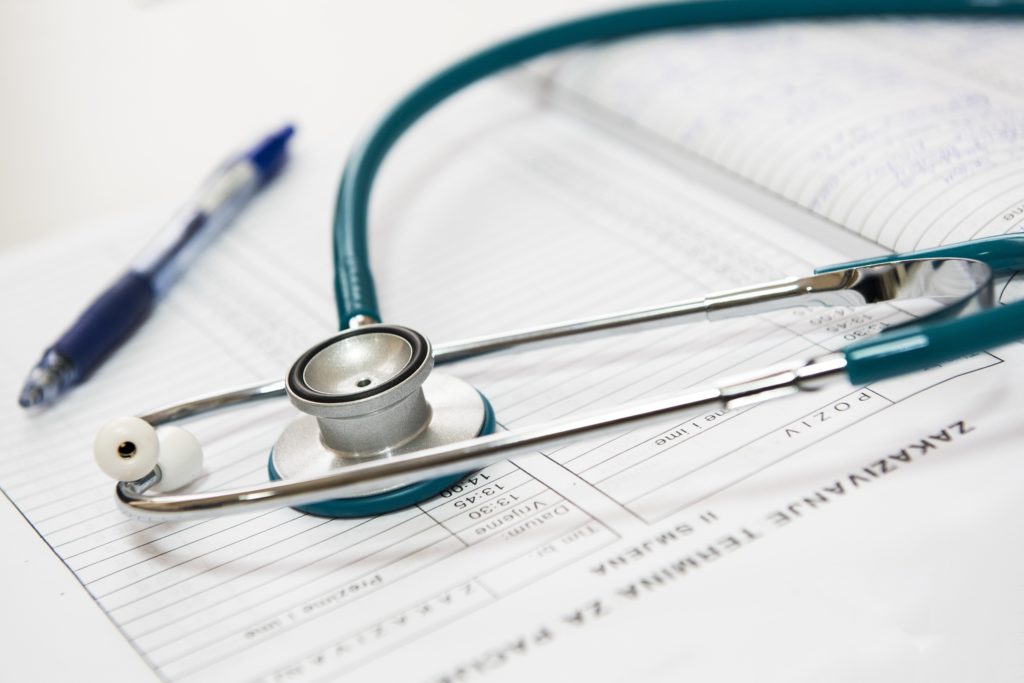 The doctor-patient relationship is a time-honored and unique human experience. Part of that experience is the furtherance of good health. Another part of this experience is the idea of prevention in health care. How many of us watch or listen to commercials and other advertisements to "see your doctor for a physical?" In contrast, how many of us call up the doctor's office to make an appointment for a "physical" on a regular, annual basis? A 2007 study published in the Journal of the American Medical Association suggests almost 45 million Americans get "physicals" every year. [1] While health insurance plans cover these preventive examinations (and usually appropriate lab testing), there is one unique patient population for whom "physicals" are not covered by insurance: Medicare patients.
Medicare Wellness Visit Targeted Purpose
You read that correctly. If you are 65 years old or older, and have a Medicare health insurance plan, you technically cannot receive a "physical" that is covered by the insurance plan. Medicare does not cover routine lab testing for preventive care needs. There is a reason for this. Studies are demonstrating that a routine "physical" is in fact, not helpful for promoting health. What is helpful, however, is a targeted doctor's visit that looks at specific aspects of your health for preventive needs; and this is what is termed a "Medicare Wellness Visit."

Medicare Wellness Visits are absolutely covered by Medicare, but do not necessarily include laboratory testing or a physical examination.
The visit structure revolves around reviewing medical history, chronic medical conditions (such as high blood pressure, diabetes, etc.), medication review, and preventive health care needs (e.g., colon cancer screening, breast cancer screening). We also take the opportunity to discuss advanced care planning, such as living wills and what a patient's desires are for end of life planning (should the need arise). Although these are all critical aspects of one's health, they depart from what one is used to earlier in life with the good old-fashioned "physical" at the doctor's office.
The Wellness Exam
So, when you are thinking of calling your doctor's office for a "physical," and you are a Medicare-covered patient, ask instead for a "Medicare Wellness Exam." Likewise, your doctor will sit down with you (and any loved ones you want present) to offer you a comprehensive review of your overall health. Also, this will include a conversation on planning for any health needs in the future. Be mindful of increased costs to you if you decide you would like any labs drawn. These will likely go against your deductible with your particular Medicare insurance plan.
Leveraging the Therapeutic Relationship
Medicare Wellness Visits might sound a bit onerous and non-traditional. But they really are a means of cementing and leveraging the therapeutic relationship you have with your doctor. This for the reason that you may achieve your health care goals. Talking with your doctor at a Medicare Wellness Visit helps to ensure your needs are being met. I encourage you to call your doctor today for an annual Medicare Wellness Visit.
[1] Mehrotra, A, Zaslavsky, AM, Ayanian, JZ. (2007). Preventive health examinations and preventive gynecological examinations in the United States. Arch Intern Med, 1876-1883.