Downsizing to Create an Emptier, Fuller Life   By Julie Clarke
"Don't carry what you don't need—in your pocket, in your home, and in your heart."    ~ Joshua Becker
Start today. Even if you don't plan to downsize right now, start by taking a look at your home. Does it reflect who you really are and what you value most? If not, create a plan to make it the home you want.
Downsizing to Lighten Up
First, get rid of excess by gathering empty boxes, trash bags, or bins for sorting closets and cupboards. Label your containers so you can keep track of what's what. Most importantly, find someone who supports your efforts.
If even this first step feels overwhelming, get help from a professional organizer who can also help find new homes for the items you no longer want or need. Locally, we have many options including consignment stores, Craig's list, and your favorite charities. A professional can manage this for you.
Organize What Remains
Evaluate your current needs. If you are moving to a smaller space, consider furniture size and storage. Identify items you love most and what things you need to live comfortably in your new space. Remember, you are organizing for a fresh start!
Maintain Order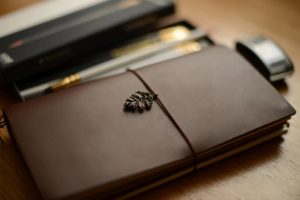 We are all searching for more meaning in our lives. As we eliminate clutter, we can look at life differently. We free up time and space for people and activities that give us lasting joy. Material things will never satisfy. Too much stuff robs us of our time, our resources, and often even our families. Letting go of clutter is the first step in what just might be the greatest years of your life!
This article was first published in the 2016 Spring/Summer Issue of Vibrant Senior Options.
See a current edition of Vibrant Senior Options through our Home Page.