Exceptional Care is contributed by WhidbeyHealth | Spring 2021
Our rural community is fortunate to have our own hospital and network of primary care and specialty care clinics located conveniently, close to home. WhidbeyHealth, a public hospital district, is owned by island residents with oversight by an elected Board of Commissioners. Constant innovation has brought new services and designations to meet the needs of our growing and diverse population.
What's New at WhidbeyHealth
Walk-in clinics are now open daily. Minor illnesses and injuries are never convenient, and often aren't serious enough to warrant visiting the Emergency Department. Two new Walk-In Clinics opened in 2020; one in Clinton and one in Oak Harbor, located to serve people on both ends of Whidbey Island. No appointment is required to see a provider. Find the clinic nearest you at: https://whidbeyhealth.org/services/walk-in-clinics/
Total Joint Replacement Program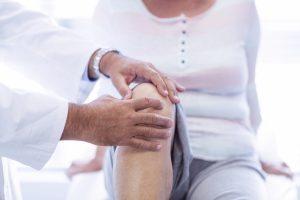 Living with hip or knee pain can limit our favorite activities – even simple things like climbing stairs can become  impossible. To improve your overall quality of life, your doctor may recommend replacement of a damaged joint. In our highly personalized program, we develop a plan to meet each patient's needs with the patient in the center of their dedicated care team. From pre-surgery to planning for a safe recovery at home, patients return to their favorite activities pain-free. 
Do you have questions? We are happy to arrange an informal phone conversation to answer any questions you may have. Call 360-240-4013 to arrange an appointment to chat with a member of the surgical team. More information is available online at whidbeyhealth.org/jointreplacement
Trauma and Cardiac Care Designations
WhidbeyHealth is a participating hospital in the Washington State Trauma System. Our Emergency Department has once again been designated as a Level III trauma center, with 24-hour immediate coverage by board-certified emergency physicians, surgeons, and other providers.
WhidbeyHealth is also designated as a Level III Stroke Center and Level II Cardiac Center, meeting stringent criteria that demonstrates our ability to rapidly treat heart attack and stroke patients who need immediate life-saving intervention.
April 2021 COVID-19 Update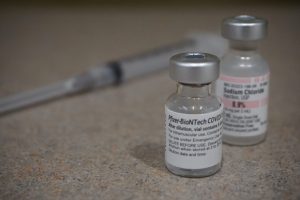 As supplies of vaccine become more reliable, we will be able to open more vaccination clinic appointment times. Open appointments are announced on our website: whidbeyhealth.org/covid-19/ and our Facebook. You can start the process at https://vaccinelocator.doh.wa.gov/ . Here you may follow through the qualifying steps, and then you will be guided to options for appointments. We strongly encourage everyone to be vaccinated.
Testing remains an important part of containing the spread of the virus. Anyone can get tested whether or not they are experiencing symptoms. All testing is by appointment. Arrange for testing by calling 360-240-4055 and selecting option 6. Results are typically available within 72 hours. Patients who have a positive test result will be called by phone. However, those with negative tests can get their results via the MyWhidbeyHealth portal.
PLEASE NOTE: Information about COVID-19 and vaccination programs is rapidly changing. Please refer to our website for the most current updates at: https://whidbeyhealth.org/covid-19/
Other articles by Whidbey Health