Contributed by Alexandra Brandt, Cascadia Eye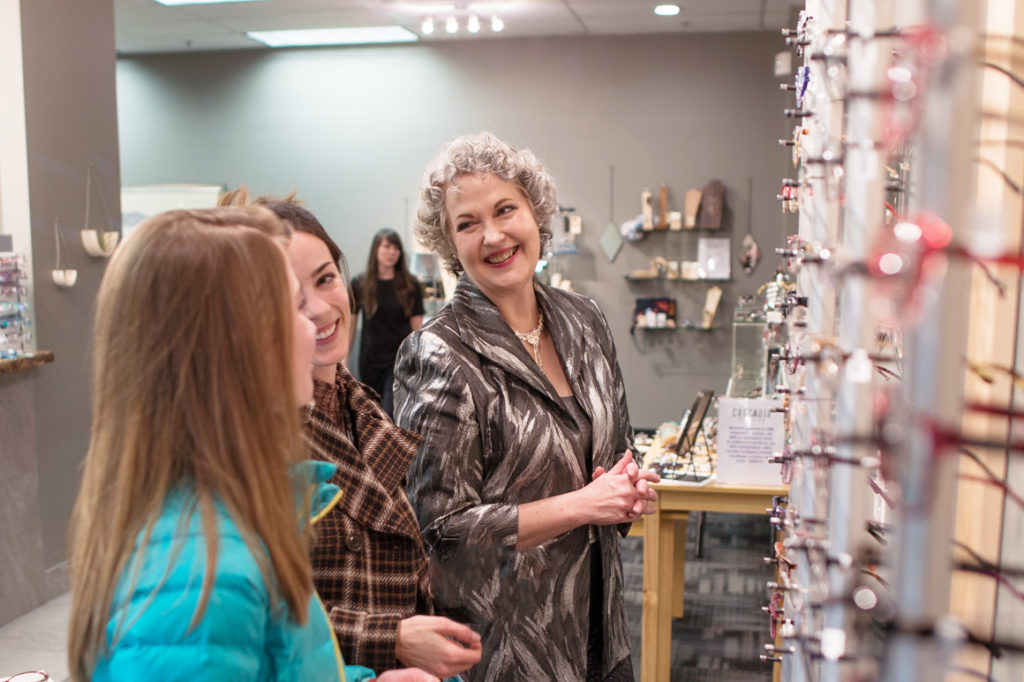 Even if you never wore glasses previously, chances are there will come a time when you'll need to. If you've worn glasses your whole life, consider trying something new! Here are some useful tips and principles to help you find the very best eyewear for you—by keeping in mind three things: comfort, style, and shape.
Comfort
Lightweight frames are your go-to for comfort. And great news for progressive lens wearers—advances in lens design mean you don't have to have huge frames in order to accommodate multiple powers in your lenses. This means you can choose smaller, lighter styles to maximize comfort. You can also go for semi-rimless styles, which remove a lot of frame weight. Another choice is the most light and airy option of all—drill-mount frames, where there's nothing on your face but lenses and the most minimalist of hardware.
Style
Of course, the great joy of eyewear comes from styling options—glasses are the ultimate accessory, after all. You want something that suits you, but also that is fun to wear and makes you happy. Our biggest piece of advice: don't be afraid of color. This goes for both men and women! Eyewear that adds a flattering color to your face can provide a lifting and brightening quality you have to see to believe. The key is to try on the frame—our opticians can't tell you how many people almost missed their perfect frame because they didn't think the color would look good on them. It often looks completely different on the frame board than it looks on you.
Shape
In tandem with style is the shape of your frames, which comes in almost endless possibilities—from classic looks to truly wild geometry! Take your face shape into account. If you have a round face, usually a round frame isn't the most flattering. However, if you just love round anyway, try a style with a round lens inside a more angular frame. Although large frames are popular right now, be careful. If your frame is too wide, it takes over your face. Also, if you have a prescription, careful measurements must be done to make sure your power is placed correctly in the huge lenses. Optically speaking, smaller is better, especially if you wear progressives. Make sure the frame places your eye in the upper third of your lenses when worn normally. This leaves room at the bottom for the reading power.
Paying attention to these three principles will help you find the perfect frame, especially with an expert optician to help you. Together, you and your eyewear professional can choose a style you love—that fits perfectly and comfortably, and maximizes your vision.