Article Contributed by  Lisa Boon Meyer, Realtor  of The Boon Team with RE/MAX Territory NW  | Posted Fall 2019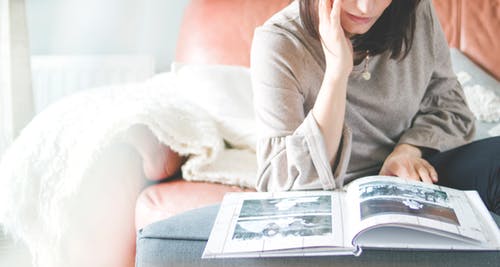 Many seniors have a picture in their mind of staying in their home as they age. Being comfortable with the familiarity of their home seems like the perfect way to grow old. All the treasured belongings and their stories stay within reach. Although an ideal for many, this would work for a select few. It is a good idea to ask yourself…what happens when the "what if" becomes the "what now?"
Where Would Your Belongings Go?
You look around and the thought of going through (and parting with) your things is daunting. Almost everything in your home has a story. If something happened to you, where would your belongings go? What if the time came where it was necessary for you to be moved to a retirement community, an apartment, or a loved one's home? These places are not meant to accommodate your entire home's belongings and furniture.
In addition to being a space problem for you, your relatives may only want to receive only the special things. You think that your loved ones will be happy to receive all your things, but most of your kids, grandkids, siblings, and loved ones are living in homes or apartments that are already at full capacity. Most of the time, they simply don't have the room for your hutch full of china, your teacups, or that trophy you won years ago. Even if they did appreciate the value or memories of that item, they don't have anywhere to put it. How do you tell the story behind those special items? How do you part with them?
Special Items Mean Special Stories
Start today, look around your home and pick an item that's special to you. Why is it special? Take a picture of it with your phone or digital camera, then write the story behind that special item on a recipe card. Go around your home or through that box and take photos of those beautiful teacups you received from your mother, that trophy you won for breaking the school record, and that dusty vase in your hutch that you bought in Paris. Print out the photos and put them in an album with the photos on one page and their story on the adjacent page.
Stories That Stay
No matter how much space you may have in the future, this is a great way to go down memory lane! Plus, you won't have to take all those things with you to your next home. Your loved ones will enjoy going through the book and reading about those items MUCH more than having to go through boxes and closets. If it doesn't have a story and you haven't used it in a few years, consider donating it to a great cause. The important stories stay within reach!
When "What If?" Becomes "What Now?"
If a situation arises where you need to sell your home, choose a Realtor who has the letters SRES behind their name. This designation stands for Senior Real Estate Specialist. An SRES is continuously attending classes and educating themselves on how to offer the best service to a Senior. They are ready to accommodate the needs, struggles, and emotions that may come up as you navigate this new territory. Senior Real Estate Specialists are interested in helping you, and they would like to hear your stories!