by Christine Blankenship, Publisher | Vibrant Senior Options | November, 2020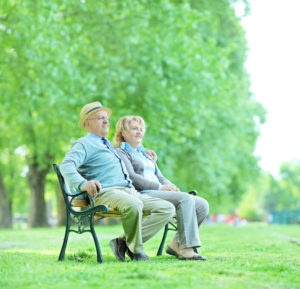 This is a true story about Dementia: Recognizing Loved Ones. Just this past weekend, a friend emailed our family about the frustrations that ensue when a spouse or parent does not recognize a close family member. "Ann" (not her real name) had a medical procedure done, which resulted in a small bandage above her eye. Later that evening, when "sundown" time had started, her husband was sure there was a stranger in the home. Both were frustrated. He was confused and, naturally, expressed verbal dismay. They were both fearful, for different reasons. The family was called to come over to help bring reason and calm to this normally loving gentleman.
Research indicates that this is a common issue for men and women with dementia. Below are some helpful websites and tips which our daughter found to help our friends address the issue.
The Research About Trouble Recognizing Loved Ones
Here is an article, from Alzheimers.net, that explains how research is showing those with Dementia have trouble with facial recognition. However, that doesn't mean they have forgotten the actual person, they just can't recognize them sometimes. Why People with Alzheimers are Unable to Recognize Loved Ones
Tips for Dementia: Recognizing Loved Ones
This next article, from DementiaUK.org, has some tips for helping someone with Dementia to recognize family members, mostly using pictures to help them make connections. Music also does wonders to change a person's mood, especially older music that he or she would recognize or associate with a memory together. Things to try when someone with dementia stops recognising you
Ideas for Making Connections with Loved Ones (from the article)
Put up photos around the house of important times you were together, such as weddings, birthdays, children's parties
Show the progression of time in these photos, so that they show a spouse or partner when young, but also throughout time and how they are now
Keep a photo album on display with the photos clearly marked with people's names, the year and the event, following the progression from the past to the present day
Wear clothes around the house that the person would associate with you; these could include a favorite item of clothing or styles from when you were both younger
Wear aftershave or perfume that the person associates with you. If they have a favorite perfume or aftershave, encourage its use; often the sense of smell can evoke positive memories when words cannot
Christine Blankenship
Publisher, Vibrant Senior Options
Other Articles Related to Dementia