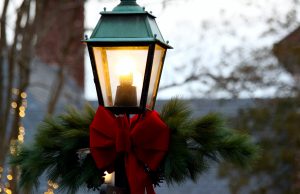 Learn to use virtual resources in midst of the holidays during a pandemic shutdown in most states. "What can I do virtually or over the phone to celebrate with my person with dementia?" This is a question reviewed in a vlog at Teepa Snow's website, Positive Approach to Care. See the Vlog here: Care Partner Tip: Connecting Virtually for the Holidays. Teepa's Positive Approach to Care team members, Polly and Rachel, show us a few ideas for another way to connect during the holidays. This review of tips are taken from the video clip previously mentioned, and are effective with people in the earlier stage of dementia.
Virtual Visual Resources
This person still has some language abilities, can follow a good conversation and enjoy your company. According to the Vlog, showing digital images of familiar food items can spark good conversations. Simple questions and answers are based on the images. Consider certain likes or favorites for the topics of your conversations. Does your loved one like animals or pets? Cars? the Parade? Football? What are some of the things they have always done around the holidays? What are visual resources that could be used?
Virtual Audio Resources
Talk about a favorite holiday song you both like. You may want to research a song and have an online link to that song ready before your virtual celebration. Play the song together and have a discussion about it when finished. Be sure to thank your person for spending time with you and talking with you about music and food (or holidays or whatever you discussed during your virtual celebration).
Finding ideas to connect virtually is hard to do. Check this Vlog to see these virtual resources modeled in a brief explanation and skit. This Vlog supports you with ideas as you support and connect with the one you love. Care Partner Tip: Connecting Virtually for the Holidays
From Positive Approach to Care | Teepa Snow
Review by Christine Blankenship, Vibrant Senior Options