You know that exercise is the key to physical fitness, especially later in life. But, did you also know that fitness is, in turn, the key to wellness, or our overall wellbeing, as we age?
That's right. Having strength, stamina and agility well after 50 is integral to maintaining our quality of life. This is true at any age. Not only does it improve our physical health, fitness also is the bedrock of maintaining the other components of wellness, including our emotional and spiritual lives.
We've always been told if we have our health, we have everything. If we're fit, we can maintain our independence and zest for living at any stage of life.
How much is enough? Surprisingly, not much! Exercising 150 min a week of moderate exercise or 75 minutes a week of vigorous exercise has shown to have great benefit in improving quality of life.
Key to Wellness Examples of Moderate activities as a Key to Wellness:
Walking
Riding bike
Water aerobics
Key to Wellness Examples of Vigorous activities:
Hiking up hill
Circuit training with weights
Aerobics
Energetic dancing
Need a Push?
Ageless Fitness clients work with certified Functional Aging Specialists. We help active aging clients stay active and pain free. If you don't take care of your body, where will you live? For more information go to www.agelesswa.com
Don't let age defy your activities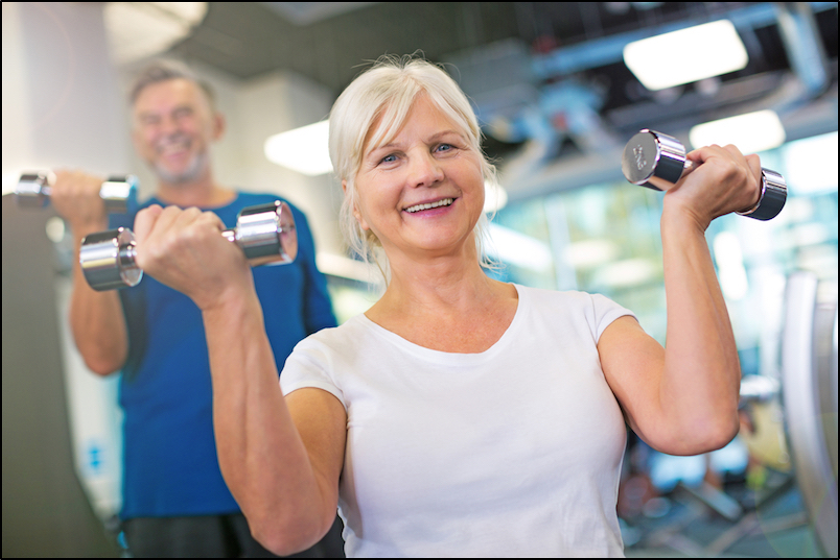 Ageless is a fitness program designed for adults 50+ who want to stay fit and active, live with independence, and keep healthy for the long haul. It is designed to increase:
Mental alertness
Cognitive function
Balance
Core strength
Power
Agility
Locations
Bellingham Barkley & Bellingham Cordata Training: 360-986-5600
Mount Vernon & Sedro-Woolley Training: 360-873-8377
Other Articles by Anthony Hamilton